Smelly Christmas Gentlemen!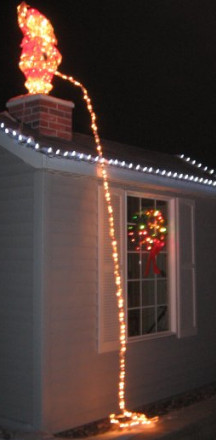 Short and skinny for new members: Registration is open for paying members only. Beware we can only support google's Chrome browser on desktop. Other devices and browsers can work but your mileage may vary.
We will allow free/invited members again. This rule just helps us keep it simple for now. We are 100% supported by our members.
To join, sign up a http://my.brownhanky.com/register and choose an option under the SUBSCRIBE menu. You can get in for as little as $12 and the charge never recurs.
The brownhanky network is run by gay shitlovers for gay shitlovers. We manage all our content on our own servers in shit-legal countries.
This is a double-edged butt plug. We are safe from zealous American fundamentalists and suits. Our sites have provided shitty films for over twelve years.
On the other cheek, it's a big job. Much to know. It really wants a dedicated server/hosting dude.
Speaking of which, ours has recently left the firm. Got himself a real job. We are going to miss him, the sites are going to be stalled now and then.
So there's not a lot of manpower here. Sooner or later we'll have some damn server issue or other. This morning our disk choked with log files. Be cool to find someone who can write a cron job or configure logrotate so that does not happen again.
It has been six years since we needed to expand off the original manscat server. What a journey it has been!
We are not complaining. We take our time to learn and do it, or we hire pro help. That is where most of membership funds go ;) We just keep chewing and swallowing.
We look forward to better progress in 2015. Our mantra this year comes from Thoreau: "Our life is frittered away by detail... simplify, simplify, simplify!"
Here are the projects we are working on (still)...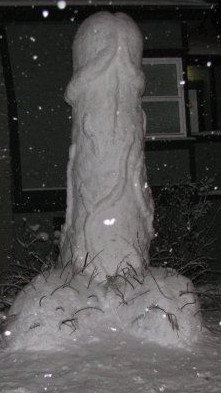 Ubuntu/Ngix... as mentioned, we could use consultants, pros, volunteers to help us manage our servers.
FFMPEG... needs to be re-built with a new library. We can do it but it will take time effort or lots of money. Volunteers?
SHOP... our current focus. We had hoped to be done by Christmas but events conspired. We've been running Magento, and recently added a "marketplace" so guys can sell their own films on commission, and we also added a wordpress blog. In the course of this task we have had an minor epiphany. We're going to hire wordprax to convert the store to a wordpress site. We hope that will free a great deal of resources for us. Simplicity, simplicity, simplicity!
But hey! We released another film this month! http://shop.brownhanky.com/video-downloads/videos-manscat/barn-brothers-filthy-fisting.html.We are mighty fucking pleased, we think it is among our best. Classic manscat studio quality. Do not miss this if you are a fister.
CHAT... there's a new release with many updated features, a new look and the ability to record sessions. Don't know when we'll get to that.
DIRTY... our blog site is where we will transfer old manscat text content. It's an ongoing task. Somebody who is patient with cutting pasting and editing could be moving that along.
VIDEOS... Again, we are going to give this a shot with wordpress. We like our "video pager" but it was a first effort, never intended to live so long, currently brittle and fossilized. So Phase One is to get "industry standard" videos play/browse/comment/rate/fave back in place. Then we can open the floodgates, because we'll know we can support tablets and iPhones and all that weird shit.
TUBE... We have tube software, and the idea was to use that for YouTubes and other videos members do not upload. A wilder, more open site than MBH.
MY... Jesus Lord Fuck we still have not finished invitations/registration/approving new members. The list of tasks at this site is endless.
SONY VEGAS...We have raw films to be edited and prepared for posting in the shop. We had a volunteer recently so we did sort out some of the procedures, this can work easily. The remaining issue is security. Dunno if we can ever nail that.
WEBAPPS... Over the past years we have slowly (oh very slowly) been absorbing sencha's extJS and Touch platforms. This is where we want to be.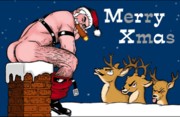 TRANSLATIONS... We'd like our sites to be friendlier for german, french, spanish and italian speakers. So far it is pretty half-assed.
AND ON AND ON... the projects depend on each other, we depend on volunteers and consultants, some new shit happens at least once a month to distract us and on it goes. Some days we are filled with optimism and purpose. Some days we are paralyzed and overwhelmed. Every day we stick our finger in our butt and whiff the flavour of the day. Bet we forgot to mention at least six projects!
Thank you for your patience and support in 2014. We wish you a very shitty Christmas. From all of us to all of you!
---
Oh yeah. Here's that free (no shit) porn.