Registration is open only to paying members until we return from smokeout. We have great site updates in store! Please inquire for the signup link.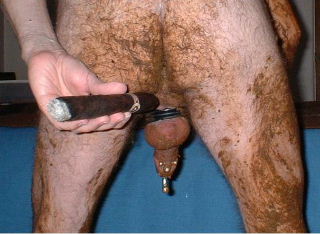 COUNTDOWN TO SMOKEOUT
... a low-key event for smoking hot men from all over the planet. MBH has rented a vacation home to host shit filming for two and a half days.
Your chance to make a movie for your profile! Your chance to meet and eat, feed and play in a group.
Originally we posted a schedule and sign-up sheets. That did not work out. Now we are saying we are open for filming Friday and Saturday all day 9-5 with an hour break at noon. Sunday morning also. We will not attempt to schedule/co-ordinate individuals.
To find out who is going, check the events listing at scatboi and MBH.
We have provided our first "mobile web app page" so that guys with shit can connect during the event! No login required so all attendees can use it any time!
We are hosting in the evenings as well. Doors open 7-8pm only.
Notices with details will go out this week to all who have expressed interest.
If you have not received the address by March 28 please use the contact form to ask for one
No, not all the guys who are attending are shitlovers. No cameras or shit-crazed whores are welcome at he host hotel. MBH is not affiliated or sponsoring smokeout. But damn, look at all the hot dudes they have posted as attending so far...